Voopoo The Argus Pro Pod Mod
VOOPOO Argus Pro Pod Kit,3000mAh works with built-in battery and 5-80 watt has output power in range. Zinc made of alloy solid there is a body.Located in the body OLED display you can follow your data. GENE.HOME chipset has double ignition mode, RBA mode, smart mode and manual fashion.Argus Pro cartridge is filled from the bottom and 4.5 ml capacity.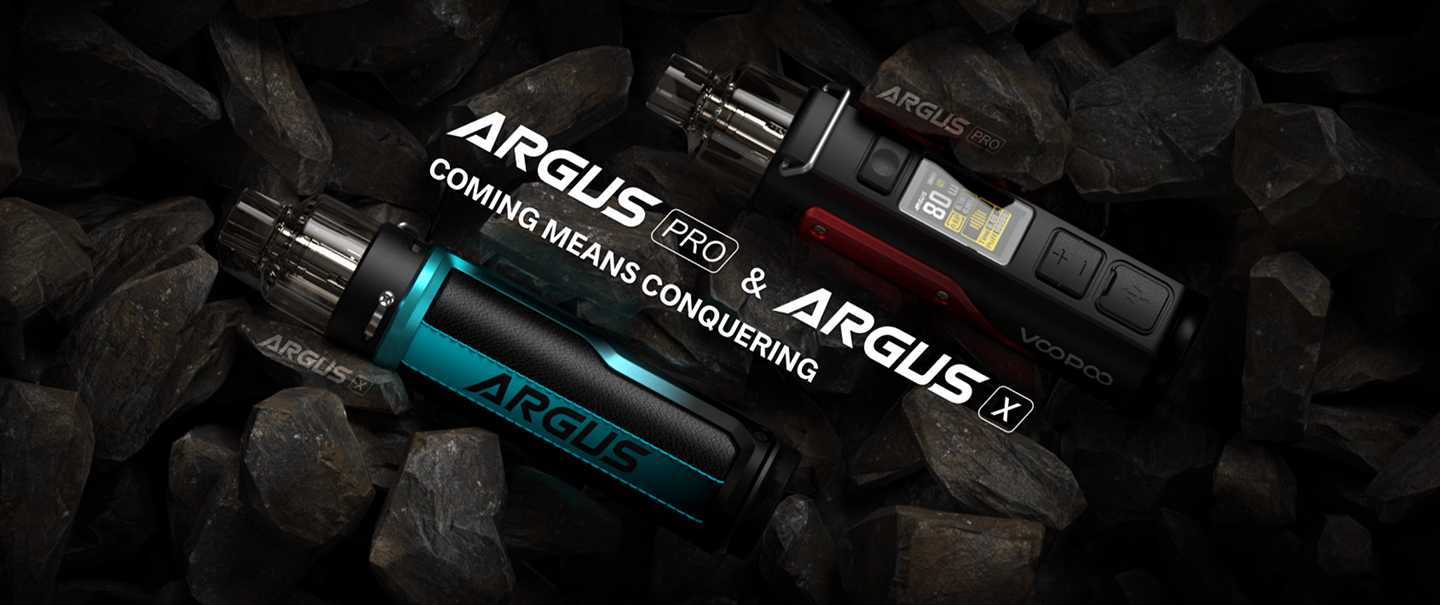 VOOPOO Argus Pro Pod Mod kit, zinc alloy and leather with an elegant appearance, the useful size and sturdy. 0.001 seconds provides ignition. 3000mAhit has built-in battery with long-lasting.Maximum 80 watts provides output power. 4.5 ml with the capacity cartridge, you can use it without looking to enjoy my long time.Cartridge easily can be filled from the bottom. Compatible with all VOOPOO PnP atomizers and coils. It comes with two coils for my DL inside.These are 0.3 ohm PnP-VM1 coil and 0.15 ohm PnP-VM6 coil.Device HOME and MTL suitable for inside.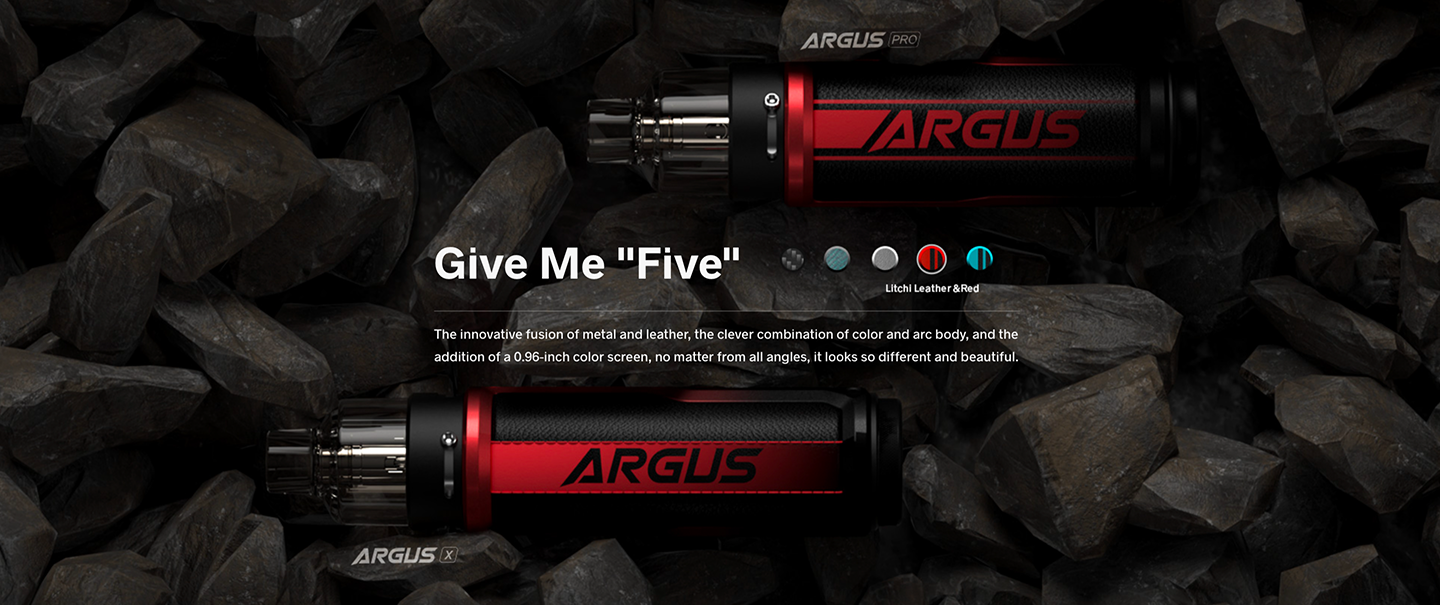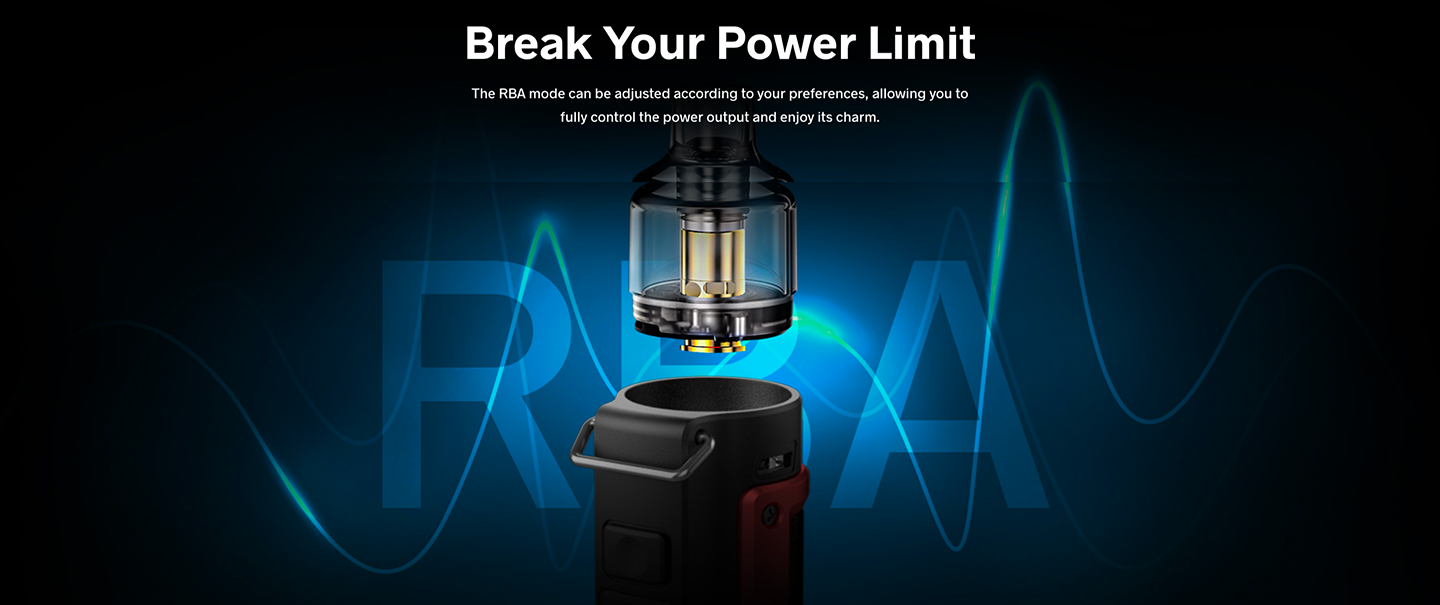 Features:
Metal-Leather Handmade Design
Fixed Hook Design
3000 mAh Internal Battery
5-80 watt Adjustable Power
New Generation GENE.TT Chip
0.001s Ignition
Coilin intelligent identification, Smart mode, RBA mode
4.5 ml E-liquid Capacity
Convenient Bottom Filling System
PnP Atomizer System Supported
Compatible with all PnP coils
Innovative Infinite Airflow System
Magnetic Pod Connection
Custom Accessories (Custom Hooks, Partition Protective Cases, Outdoor Packaging)
OLED display
Dual ignition mode / Smart mode / RBA mode / Manual mode
Double corrugated sliding airflow adjustment
Magnetic partition no connection
Low Resistance Protection
Temperature Protection
Over Load Protection Output
Over Current Protection
Over Mesa Protection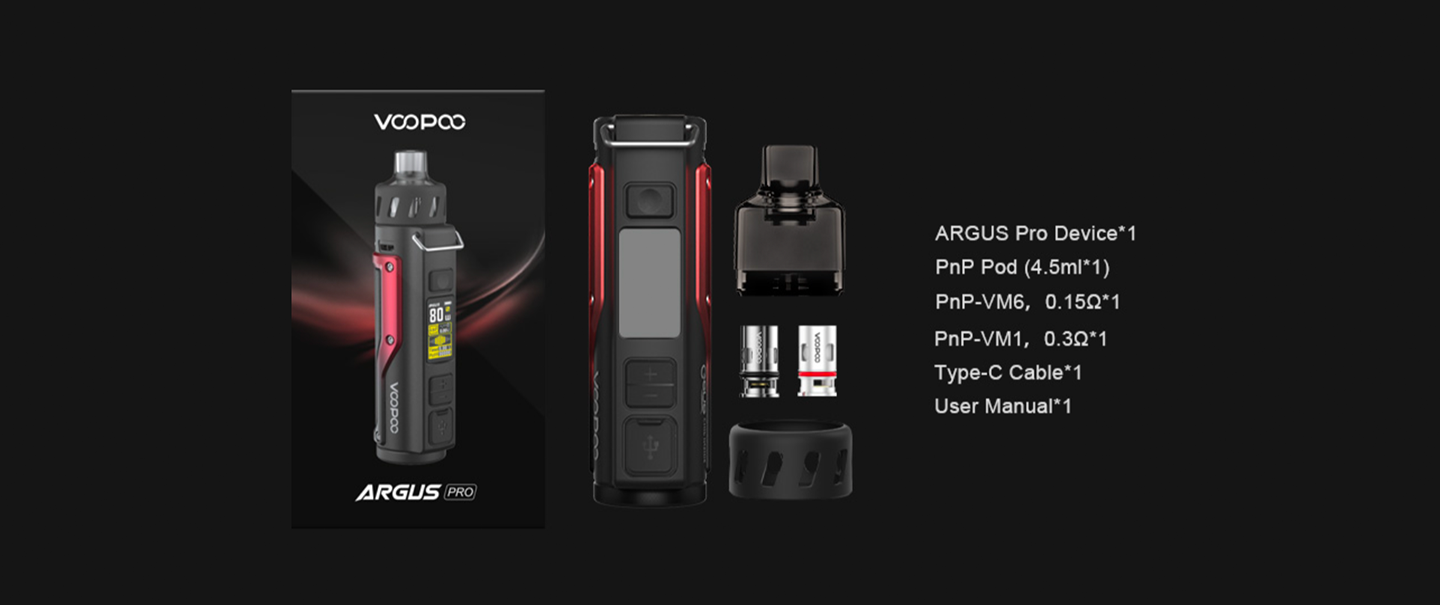 Package Contents:
1 ARGUS Pro Device
1pc PnP Cartridge (4.5ml)
1pc PnP-VM6, 0.15ohm
1pc PnP-VM1,0.3ohm
1pc C Type Cable
1 User Manual
1 Pod Protective Cases
Data sheet
Battery Capacity

3000mAh

Internal Battery

There is

Cartridge

There is

Tank Capacity

4.5 ml

Charging Cable

There is

Charging Cable Type

USB Type-C

watts

80W

ohms

0.15Ω - 0.30Ω

Coil

There is
Product Reviews / Q&A
Reviews (8)

All reviews (8)
Excellent (8)
Good (0)
Medium (0)
Poor (0)
Terrible (0)

Latest
Oldest
High rating
Low rating
Helpful